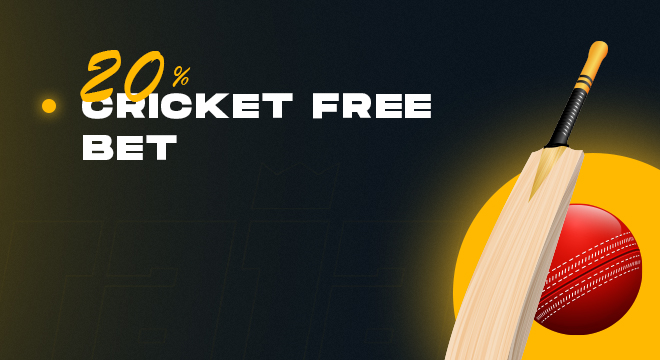 Up to 3000 INR, Cricket Free Bets!
Hey cricket lovers, over here!
Rajabets offers you a 20% of your total deposit amount.
The Cricket Free Bets shall exclusively apply to the cricket matches only.
How to use it?
20% Cricket Free Bets bonus of your limitless deposits.
Click on "Get the Bonus" button on the middle-left of the screen.
You must place a bet of your full freebet amount at once.